GREAT LIFE GLOBAL MAY 2021 NEWSLETTER
We each have a mother. For some fortunate among us, we had a dear, loving, and inspiring Mom. Others of us have Grandmothers, Aunts, Sisters, Brothers, and Friends who act as mothers. Or we became loving Moms when we have kids. Men can take the role of loving mothers. Mothers come in all ages, genders, races, cultures, shapes and sizes. Some are married, some are single. So many kinds of mothers have always existed. At times we can learn to mother ourselves quite well.

So let us honor the spirit of Motherhood this Mothers Day and celebrate those amazing, nurturing people in our lives who birthed us or raised us, who worked to give us a life…a better life… or are our friends who give us love and support. In this Mother's Day newsletter, we celebrate mothers with vintage photographs, loving stories, and humorous insights about how these close and influential persons shaped who we are today.

Read such authors as Christine Pirello, Bill Tara, Marlene Watson-Tara, Ginat Rice, and Carol Louro, and more, who share stories of their outstanding and inspiring mothers or grandmothers. Learn about our- Lino and Jane's - mothers and grandmothers, amazing women who shaped and saved their lives. Enjoy quotes and inspiring writings, to perhaps help you think of and feel gratitude towards your mother, the one who helped you grow then… and those who nurture you now. Thank you all. Thank you Mother Earth. And thank you Mom!

CHRISTINA PIRELLO'S MOTHER
TONIA STABILE-HAYES
Christina says her mother was "one in a million." Tonia was passionate about her family and fresh Italian food. She studied natural health, striving for vibrant wellness. Now we know where Christina, popular television chef and macrobiotic teacher, gets her dedication to healthy living!

Read more…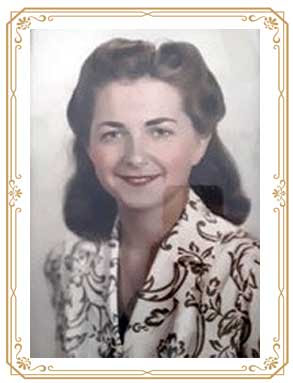 CAROL LOURO'S MOTHER
SARA VINCENT FLOR and GRANDMOTHERS MARIA AND MARY
Macrobiotic educator and author, Carol Louro, shares dramatic stories of her lively and industrious Portuguese family. Carol's father was healed of kidney disease with Michio's macrobiotic guidance, accompanied by Sara's dedication and education. Read about her beloved grandmothers and their profound influences on the family also.

Read more…

BILL TARA'S GRANDMOTHER
ROXANNE MURTLAND
Bill, renowned macrobiotic educator, lived for a time with his dedicated and vigilant grandmother, Roxanne. She was a strong example to Bill about life, food, and conscientious cooking taught in her kitchen. Bill helped her prepare and preserve food and respected her ability to experience deep family connections.
Read more…
MARLENE WATSON-TARA'S "MAMA"
MARY WATSON
Marlene writes about her "awesome" 95 year old vegan Mum, Mary, who is, as Marlene relates, "the most uncomplaining, cheery, positive, kind, gracious, loving soul I have had the pleasure to know." Learn how this dynamic Scottish macrobiotic educator is deeply grateful for her strong, optimistic Mum.

Read more…

JUDY THORNBER'S MOTHER
IRENE DAVIS
Judy calls her loving and supportive mother, Irene, the "greatest gift I ever had." Irene, a career woman, established a strong, loving home. Her ready smile welcomed Judy every time she entered a room where she was present. This lead to Judy's confidence to explore far and wide.

Read more…

AUDREY GOLDSEKER POLT'S MOTHER
SAYDE ABRMOWITZ GOLDSEKER
Read about Audrey's mother, Sayde, as she highlights the Jewish Museum of Maryland's exhibit of "Chosen Food." In Sayde's Kosher home, she was well ahead of her time with healthy living, striving for the best in life for her family, personifying the traditional, perfect, conscientious homemaker. What a treasured endeavor!

Read more…
REBECCA GURLAND'S MOTHER, IDA


Rebecca, author of many inspiring and educational books on Happiness, Eye Sight, and Weight Loss, recalls, during this writing, a poignant memory of her mother, Ida, in which Rebecca remembers how surprisingly beautiful her mother was.

Read more…


GINAT CORMAN RICE'S MOTHER
DORIS WOLKOFF CORMAN
Originally from Latvia before the World Wars, living in the USA and traveling from the racist south, to NJ to Philly, Doris had quite a journey. She was highly educated, productive as an editor, and a wonderful, loving mother. Ginat, a well known macrobiotic educator, is deeply grateful to her mother.

Read more…
LINO STANCHICH'S GRANDMOTHER AND MOTHER GIOVANNA STANCHICH AND GIOVANNA TERKOVICH
These two women, who were profoundly important at the beginning of Lino's life, lead him on a journey fueled by strong family affection, a purposeful farm life, nourishing and fortifying meals, and dramatic survival during World War II. Lino's auto-biography is coming!
Read more…
JANE QUINCANNON STANCHICH'S MOTHER
FRANCES SMITH QUINCANNON
A strong, beautiful, and intelligent Southern woman, Frances, the fifteenth child in an exuberant farm family, lived during the Depression, joined the FBI in the WWII war effort, and worked full time while raising her own family. What an inspiring, creative, optimistic mother!

Read more…

CAROL

LANDRY'S GRANDMOTHER


AND MOTHER
MARY LACROIX and SIMONE GOULET
Carol's family has a history of stark courage, fortitude, and love. A widow with twelve children, Mary, originally from Canada, moved to the USA, gathering all her strength, skills, and dedication to create a dynamic and optimistic family, including Carol's mother, Simone, who all created a heritage of love and service.

Read more…
"I believe the choice to become a mother is the choice to become one of the greatest spiritual teachers there is."


–Oprah Winfrey
"God could not be everywhere, and therefore he made mothers." –Rudyard Kipling
"All that I am, or hope to be, I owe to my angel mother"
– Abraham Lincoln
"There was never a child so lovely but his mother was glad to get him to sleep."

–Ralph Waldo Emerson
"My mom was a source of strength. She showed me by example that women, regardless of how difficult life may get, can do it all." –Gloria Estefan
"My mother said to me, 'If you are a soldier, you will become a general. If you are a monk, you will become the Pope.' Instead, I was a painter, and became Picasso." –Pablo Picasso
"I sing seriously to my mom on the phone. To put her to sleep, I have to sing 'Maria' from West Side Story. When I hear her snoring, I hang up."

– Adam Sandler
"Some are kissing mothers and some are scolding mothers, but it is love just the same, and most mothers kiss and scold together."

–Pearl S. Buck
"My mother had a great deal of trouble with me, but I think she enjoyed it."

–Mark Twain
"My mother was the most amazing person. She taught me to be kind to other women. She believed in family. She was with my father from the first day they met. All that I am, she taught me." –Sidney Poitier
UPCOMING EXCITING NEWSLETTER TOPICS
• Love Your Liver ~ Control Your Temper
• Greens, Glorious Greens Recipes - Making Greens Delicious!
• Kale Soup by Carol Louro - Book Review and Portuguese Recipe
• Natural Pest Control for a Healthy Garden
• Heart to Heart: Simple Ways to Improve Heart Health
• Cultivating Happiness and Laughter
• Fourth of July Fun!

Two of our fabulous female friends offer invaluable help with this newsletter:
Leslie Simon, editor and Debi Athos, computer genius.
Thank you wonderful friends!
Copyright © 2021 Great Life Global
All rights reserved.
You are receiving this email because you opted in at one of our seminars, workshops or on our Great Life Global web site. Thank-you!
Our mailing address is:
Want to change how you receive these emails?
You can
update your preferences
or
unsubscribe from this list
.