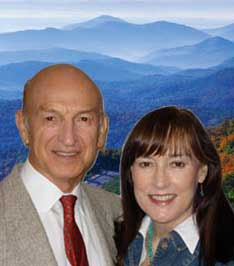 War is so utterly senseless. Along with the exhausting and devastating wave of Covid worldwide, now a new war! Neighbor against neighbor. Country against country. Senseless. Ukraine and Russia are deeply connected in their history and heritage. The entire world can see the attacks, the misery, the deaths, and the burials caused by the Russian brutality. The Ukrainian people are valiantly defending their homeland and their democratic values. We all ask...how is this happening in 2022? We are grateful that countless countries, companies, communities, and individuals are denouncing the Russian invasion and sheltering millions of Ukrainian refugees. Thank you! The Ukrainian people, under the leadership of Volodymyr Zelensky, show fierce determination and courage. We pray that somehow there can be a peaceful resolution. Yes, so much damage has been done. This has all happened before in history and is also occurring in many parts of the world today. Have we not evolved as human beings? This is barbaric.

Share your thoughts about:
• Your chosen method of support
• Relief organizations you respect

We the People must voice our views. Consider contacting your elected officials who will be forming strategies and passing laws regarding this war. We join with you, our family, friends, and students, for the cause of
One Peaceful World of Health and Unity.
Jane and Lino Stanchich
ANTHEM: Ukranian Opera Singers on the Street after Bombing
Zelensky Speaks to Congress
"We can have a world of peace. We can move toward a world where we live in harmony with nature where we can live in harmony with each other. No matter what nation we come from. No matter our religion. No matter what our culture is. This is where we're moving towards."
~ Dr. Jane Goodall
Scientist, Activist, Author, Icon
THE ROOT OF WAR ~
THE SPIRIT OF PEACE
LINO STANCHICH, L.N., L.M.B.T., Author
World War II Anti-Nazi Partisan Force and U.S. Army, Korea
Mankind must put an end to war or war will put an end to mankind.
– President John F. Kennedy.
After surviving two wars, now I know that all the people of the earth are one family. To save our planet, and ourselves, we must focus our hearts, minds, and energy towards the creation of peace through health and love. – Lino Stanchich
The work, my friend, is peace. More than an end to this war - an end to the beginnings of all wars. I have seen war… I hate war.
– Franklin D. Roosevelt
Peace can never be achieved by force. It can only be achieved by understanding.– Albert Einstein
LINO: In order to achieve peace, we must understand war. The dictionary defines war as: "The conflict by force of arms, as between nations." Indeed. Whether in a family or neighboring country, disagreements flare, ambitions clash, and desires compete. Jealousy, fear, prejudice, and revenge continue to rage in the hearts and minds of people. Conflicts can be resolved peacefully.

That is the possibility we must cling to or destruction will prevail ... the destruction of marriages, of families, and the well-being of our people and our planet. Let us each seek and create peace in our homes, our neighborhoods, our country, and the world.
Peace begins with ourselves. Let us start now!

READ LINO'S ENTIRE DRAMATIC ARTICLE ON CAUSES AND CURES OF WAR - CLICK LINK TO READ >
MICHIO KUSHI'S PRAYER for PEACE
We are all brothers and sisters of one infinite universe.
Let us love each other,
Let us help each other,
Let us all together continue to realize
The endless dream of One Peaceful World.
~Michio Kushi
Please join us at 7 pm every evening to light a candle and say a prayer for peace.
UPCOMING GREAT LIFE GLOBAL
NEWSLETTER TOPICS:
HOW JANE CONQUERED OSTEO - ARTHRITIS
KIDNEY - BLADDER HEALTH, Part 1
GARDENING: A REFRESHER COURSE
STARTING SEEDS - FREE BOOK - CREATING YOUR PLOT
SPRING WELLNESS AND RECIPES
LOVING YOUR LIVER
GRIEF: LOSS, LOVE AND LIFE
WINNERS OF LINO'S SELF-MASSAGE VIDEO



WATCH LINO'S 90th
BIRTHDAY VIDEO
"MY GREAT LIFE RETROSPECTIVE"
WATCH HERE >






PHOTO: DECEMBER, 2021
PERSONALIZED DIET AND EXECISE PROGRAMS


Jane and Lino Stanchich, Licensed Nutritionists and Certified Macrobiotic Counselors and Educators, are available for professional, personalized counseling for individuals, couples, and families...even pets. They provide expert online dietary educational guidance for

disease prevention and weight control,

as well as revitalizing exercise recommendations. You receive a four-page Detailed Dietary and Exercise Guideline, their unique Macrobiotic Beginners Manual, Essential Cookbook, Power Eating Program, and GOLD Sea Salt. Personalized phone/internet

follow-up support

are invaluable components of their highly effective, individualized counseling programs.

BUILDING STRONG BONES ~
OVERCOMING BONE AND JOINT PAIN PROGRAM
Step by step, day by day, Jane and Lino will help get you started towards healthy joints, free movement, and less and less pain.
Contact Lino and Jane at 828-299-8657 and

This email address is being protected from spambots. You need JavaScript enabled to view it.
Copyright © 2022 Great Life Global
All rights reserved.
You are receiving this email because you opted in at one of our seminars, workshops or on our Great Life Global web site. Thank-you!
Our mailing address is:
Want to change how you receive these emails?
You can
update your preferences
or
unsubscribe from this list
.