GREAT LIFE GLOBAL NEWSLETTER
MAY 2022
Hello from Jane and Lino


GROWING HEALTH AND JOY OF LIFE
Million have started gardening! Have you already put in your spring garden or are you still considering the adventure? We provide countless tips for garden design, digging styles, and encouragement on how to join the many Americans of all ages who are enjoying the wellness and financial benefits of Gardening. Learn to sprout! We also teach how to grow powerfully nutritious and delicious food in your own kitchen! Enjoy a healthful, vibrant spring!
~ Jane and Lino Stanchich

IN THIS ISSUE OF THE
GREAT LIFE NEWSLETTER
Science has proven that getting "Down and Dirty" in a garden is revitalizing both for our physical and mental well-being. Since food is crucial to our health, let's explore the benefits of organic gardening for our family, community, and for ourselves.

Discover invaluable ways to create your own organic garden to save both your family's health and pocketbook. Discover where to find an organic farm near your home so you can support our organic farmers!

It is all here for you! Learn to prepare fresh spring sprouts and salads to revitalize your energy. Sing along with John Denver and "The Garden Song" and re-live musical memories. Happy Spring!
THE JOYS AND HEALTH
BENEFITS OF GARDENING


Behold, my friends, the spring is come; the earth has gladly received the embraces of the sun, and we shall soon see the results of their love!
– Chief Sitting Bull

Over 17 million Americans have started growing Family "Victory" Gardens during the pandemic and this new trend is continuing. Families are really "digging it," reaping the benefits of gardening: Being and working together, breathing fresh air, learning about vegetables, appreciating nature, and saving money on escalating grocery bills!

Home gardening may not be for you. If so, look for or start a community-share garden. Or buy organic produce from a local farmer at a tailgate market. We have a link below to organic farms near you. Urban areas are literally starving for fresh produce and deserve a hand so "Go Downtown!" Making positive human connections is a proven key to better mental health and a longer life!

Being in Nature is scientifically proven to benefit our heart, brain, and emotions. Silently stroll through a vegetable patch, a flower garden, or a park and feel the vibrant energy. Feelings of greater calm and peace will envelop you. Sense the colors and fragrances. Leonardo Da Vinci entitled this Genius Method, "Sensazione." Our innate connection with nature is powerful and deeply pleasurable.
John Denver: The Garden Song with the Muppets

John brought such joy to so many. He told us about this song while we traveled together in Colorado. In this TV spot, John sings with the Muppet plants in a fun video to share with kids, grandkids, and the Eternally Young! Click here
THE HEALTH BENEFITS OF GARDENING
It is Proven That Gardeners Likely:
1. Eat more nutritious vegetables
2. Breathe fresh air
3. Absorb sunshine and Vitamin D
4. Reduce obesity
5. Prevent heart/coronary diseases
6. Reduce stress and depression
7. Prevent dementia
8. Balance blood sugar levels
9. Improve sleep
10. Prevent colon cancer
– Andrew Weil, MD and MSU.edu

The glory of gardening; hands in the dirt, head in the sun, heart with nature. To nurture a garden is to feed not just the body, but the soul.
– Alfred Austin

When we see plants, we naturally marvel that such wonderful forms came out on this planet at the same time as we appeared. Let us think, "I am here now on this beautiful planet surrounded by beautiful things. Despite all our mistakes, isn't life wonderful?"
– Michio Kushi,

One Peaceful World

Forget not that the earth delights to feel your bare feet and the winds long to play with your hair. – Khalil Gibran
NATURAL PEST CONTROL

We all want to avoid pesticides and their health destroying effects. We are including a non-toxic recipe using only vinegar that we hope will be helpful. Various flowers act also as pest deterrants. Always check with your plant expert for guidance on natural pest control for your specific garden.

APPLE CIDER VINEGAR REMEDY
Take one ounce of organic apple cider vinegar and mix it with 3 ounces of water. (You can multiply this ratio.) Pour this liquid into a garden sprayer and spray vegetables in the evening. Apple cider vinegar may help to deal with the majority of plant pests. Rinse all vegetables well before eating.
TEACH YOUR CHILDREN WELL
Children often enjoy gardening and will typically eat vegetables they have grown. Being outdoors, as a family, creates greater unity and gives everyone a good workout, leading to fitness and fun. It is a perfect time to hone coordination, measurement, and vocabulary skills for children. Gardening also teaches Life Lessons about the beauty and wonder of Nature. The joys of this good work will be forever memories. The link to Children Gardening is below.
GARDENING IN YOUR OWN KITCHEN
Lino and Jane Stanchich, Licensed Nutritionists
Sprouting is easy, nutritious and fun!
The proof that grains, beans, and seeds are alive with vital energy is that they sprout! 2000-year-old seeds have germinated and grown. So strong is a plant's quest for reproduction that they burst with new life when given the chance. Sprout! Each day you will have new growth to watch and soon...delicious, nutritious veggies to eat, making this a fun Kitchen Garden for the whole family.
Experts estimate that there can be up to 100 times more enzymes in sprouts than in cooked fruits and vegetables. Enzymes are special proteins that act as catalysts, which spark all your body
functions. Sprouting greatly improves the absorption of nutrients such as vitamins, minerals, amino acids/proteins and makes beans very easy to digest. (No gas!)
Our recipe for bean sprouting is easy and fun for the entire family. All ages will delight when they see the little sprout "tails" appear. Sampling the crunchy, moist sprouts will be delightful!
BELOW ARE THE SIMPLE STEP-BY-STEP INSTRUCTIONS:
BEAN SPROUT POWER FOOD
• 1/4 cup organic aduki beans, mung beans, or chickpeas, rinsed twice.
• Sort (remove broken or discolored beans) and rinse.
• Drain beans using a strainer.
• Clean a quart glass jar in the dishwasher or with boiling water.
• Place beans in the clean glass quart jar.
• Cover beans with warm (not hot) filtered or spring water.
• LID: Cover the jar with cheesecloth secured with a rubber band or a sprout lid.
• Leave for 12 hours, open lid and carefully strain off water using a strainer.
• Rinse beans with fresh good water; do not soak.
• Carefully drain the rinse water into the sink.
• Replace lid. Place jar upside down in a saucer on your kitchen counter out of direct sun. Empty saucer if it fills with water.
• Twice a day, in the morning and at night, open the jar and rinse the sprouts with fresh water and drain.
• Return lid.
• Gently flip the sprout jar once or twice daily to separate and air out sprouts.
• Then place jar upside down on the saucer. Repeat daily.
• Sprouts will begin to form.
• In two or three days, the beans will grow little "tails."
• With a fork, remove and taste one bean and see if it is tender. (Avoid putting hands in the jar.)
• If the bean is tender, the sprouts are ready to eat. Continue rinsing daily until most beans are sprouted.
• Open lid. Drain. Shake gently. Add no more water.

• Set sprouts in a sunny place for an hour to bring out the chlorophyll and green color.
• Cover sprouts with an air-tight lid and refrigerate in the same jar.
• Shake daily to separate and air sprouts.
• Use fork or chopsticks when removing sprouts to keep them sanitary. Eat within 3-5 days.

Enjoy sprouts on salads, sandwiches, wraps and as snacks.


Eco-idea: Save any draining water and use on your garden.



THE BENEFITS OF SPROUTING
1. The vitamin content of some grains and beans multiplies dramatically up to 20 times the original value within only a few days of sprouting.
2. The quality of the protein in the beans, nuts, seeds, or grains improves when they are sprouted.
3. The fiber content of the beans, nuts, seeds, or grains increases substantially during sprouting.
4. Experts estimate that there can be up to 100 times more enzymes in sprouts than cooked fruits and vegetables.
5. The essential fatty acid content grows during the sprouting process.
6. During sprouting, minerals bind to the proteins in the seed, grain, nut, or bean, making them more useable in the body.
7. Sprouts are the ultimate locally-grown food because you grow them in your own kitchen!
8. Sprouts are an alkalizing influence to the body helping us avoid many diseases that are linked to excess acidity.
9. Sprouts are an inexpensive and delicious addition to your diet.
10. Sprouting is a fun and educational family experience.

NOTE: In a future batch, you may want to increase the quantity of beans that you sprout, after you see how this recipe fills the jar with sprouts. However, avoid over-filling and crowding the sprouts.
OUR PREMIER GARDENING NEWSLETTER
UPCOMING GREAT LIFE NEWSLETTER TOPICS
A Healthier Gall Bladder

Easing Irritability and Anger

Delicious Daikon Super Radish

UMEBOSHI: Healing Power Food Seasoning

Calm Finding Greater Calm Naturally

National Parks Travel Tips

Flavorful Protein-Rich Seeds

Relieve Headaches with Acupressure

Winners of Lino's Do-In Self Massage DVD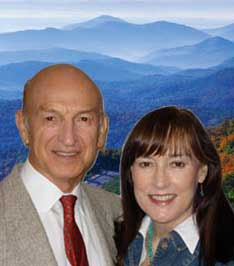 FOR YOUR HEALTHIER LIFE


Jane and Lino Stanchich, Licensed Nutritionists and Certified Macrobiotic Counselors and Educators, are available for professional, personalized counseling for individuals, couples, and families...even pets. We provide expert online dietary educational guidance for disease prevention and weight control, as well as revitalizing exercise recommendations. A four-page Detailed Dietary and Exercise Guideline, our unique Macrobiotic Beginners Manual, books, sea salt, and personalized phone/internet follow-up support are invaluable keystones of our highly effective individualized counseling programs and our Osteo-Arthritis Healing Program.

Contact us at 828-299-8657

and info@greatlifeglobal.com
OSTEO-ARTHRITIS HEALING PROGRAM
Includes Expert Personalized Counseling,
Guidance, and Support

This educational and effective program
will help you understand, overcome
or better manage painful OSTEO-ARTHRITIS (OA.)

Help relieve the ache in your knees, hips,
shoulder, hands, feet
with natural, preventive, and drug-free methods!

Jane and Lino Stanchich, Licensed Nutritionists,
Authors, Certified Chefs, and Award-Winning
Macrobiotic Senior Educators
Our Goal is for you to feel well, move freely,
be pain-free, and live your best life!
YOU WILL RECEIVE:
• A Private Personalized Consultation on Diet
and Lifestyle Recommendations for OA
• A Beginner's Manual and Detailed Dietary Check List
• A Cooking Course including a Comprehensive Cookbook
and Jane's full-color Cooking Video
• Weeks of Support Materials and Literature

OPTIONAL OA SUPPORT SERVICES:
• Daily Journaling with Evaluations and Guidance
• Weekly Check-Ins for Guidance, Support, and Questions
Contact us at 828-299-8657 or email: info@greatlifeglobal.com
HEARTFELT THANKS TO LESLIE SIMON FOR HER EDITING SKILLS AND TO

DEBI ATHOS

FOR HER DESIGN AND TECHNICAL TALENTS.
Copyright © 2022 Great Life Global
All rights reserved.
You are receiving this email because you opted in at one of our seminars, workshops or on our Great Life Global web site. Thank-you!
Our mailing address is:
Want to change how you receive these emails?
You can
update your preferences
or
unsubscribe from this list
.