GREAT LIFE GLOBAL
October 2021
OCTOBER IS BREAST CANCER AWARENESS MONTH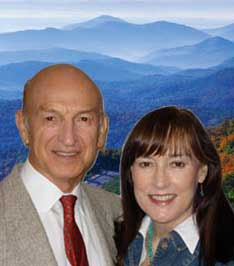 Hello from Jane and Lino
AWARENESS is vital, but we must go far beyond a pink ribbon and "Early Detection." When breast cancer has developed and then been "detected," one already has cancer growing in the body.

PREVENTION is the answer. While survival rates are now more hopeful, the entire experience can be frightening, debilitating, and painful. And too often fatal. Share this information so we all are aware and stay "abreast."
Worldwide...
a woman dies of breast cancer EVERY. SINGLE. MINUTE.
In this issue of our Great Life Global Newsletter, we honor all who have suffered, endured, survived, and now strive to prevent breast cancer. The vast majority of breast cancer occurs in women. Women are half the population of the world, "Half the Sky," as the popular book describes the power, nurturing, and love of women. Let us do all we can to be well.
As with other diseases, much can be done to understand, prevent, and beat breast cancer that will, this year, be detected in over 275,000 American woman and cause the death of over 40,000. We can greatly help to prevent the occurrence of breast cancer so let's all work together to do so!

Let us "keep abreast" of the causes, the risks, and the treatments to create triumph over tragedy. Opinions differ widely as to selected tests and treatments, therefore it is vital to study, research, and make an informed and careful decision.
Our work and that of health counselors, physicians, nutritionists, and organizations, is to provide facts, education, and loving support that can prevent this epidemic through healthier living and true awareness.

If you are a female or have a beloved female in your life, join us here to read about and gain greater understanding of breast cancer. Share this information with all the women in your life.
This issue is dedicated to all women of all ages ….for all the ages…
Bless you.
Jane and Lino Stanchich
KNOW THE FACTS
Every 3 minutes a woman is diagnosed with breast cancer in America.

Breast Cancer is now the most common form of all cancers detected in American women.

Since 1940, breast cancer in American women has increased from one in 20 to the present rate of

one in 8

.

The mortality rates of breast cancer are decreasing somewhat due to healthier diets and lifestyles, early detection, and medical treatments.

Men who work around electrical equipment are at the highest risk to develop breast cancer at 1% of the total breast cancer rate.



CAUSES AND RISK FACTORS OF BREAST CANCER
Eating Unhealthy Food:

High fat, processed, chemicalized food is a risk factor. A balanced, organic, plant-based, sugar-free whole foods diet such as macrobiotics, is proven to reduce breast cancer risk.
Pesticides and Hormones in Food:

Studies confirm that hormones, antibiotics, and pesticides used in raising livestock and crops, thus food, contribute to breast cancer.
Womanhood: 99% of breast cancer occurs in women with 1 in 8 women in the USA predicted to develop this disease.
Family History: If a woman has one close relative with breast cancer, her risk is doubled.
Age: Two out of three invasive breast cancers are in women over age 55. Blacks have a more youthful breast cancer diagnosis.
Genetics: 5% - 10% of breast cancer is hereditary. The additional risks are lifestyle, diet, environment; many preventable.
Race and Ethnicity: White women develop more breast cancer than Black, Hispanic, and Asian.
Overweight: A BMI of over 25 increases the risk of breast cancer and its reoccurrence. Fat cells make estrogen.
Alcohol Consumption:

Alcohol, a form of sugar, is now known as a risk factor for breast cancer. Every drink of beer, wine, and liquor increases hormone-receptor-positive breast cancer by 10%.
Menstrual History:

Women who begin menstruation before age 12 or go into menopause after age 55 have a higher risk.
Hormone Replacement Therapy: Taking HRT has dropped significantly since this revelation.
Lack of Exercise:

Move! Exercising 6-7 hours weeks is shown to reduce breast cancer risk.
Smoking: This causes many diseases and is a risk factor for breast cancer and other diseases.
Chemicals in Cosmetics: From moisturizers to nail polish, lipstick, and deodorants, toxins in cosmetics are absorbed by the skin and contribute to breast cancer. Buy organic pure products. Visit Environmental Working Group,

EWG.org

to learn which are the safest cosmetics.
Other Chemicals

in Water, Plastics, Lawn Pesticides, Grilling of Meat are being seriously researched as contributing to breast cancer.
THE DIET FOR THE PREVENTION
OF BREAST CANCER
Americans love their animal foods and eat a lot of them! Many believe that the highest nutrients are derived from meat, poultry, dairy, and eggs. Simply not true! Plants provide abundant and balanced quantities of protein, vitamins, minerals, and healthy fats. Animal foods have no fiber, while plants have a lot of this proven cancer-preventive element. A plant food diet such as macrobiotics is delicious and satisfying too. It is a "win-win" as a healthful, satisfying, ecological, and humane way of eating.
You have heard it all before. "Eat plant foods." "Eat real foods." Many of you have adopted the plant-based diet and enjoy it immensely. The plant-based diet simply consists of more plant foods than animal foods such as meat, poultry, eggs, and dairy. To begin, instead of eating meat every meal (believe us, many of us did in the past!) we would eat smaller amounts of animal foods and less often as we began to eat an abundance of whole grains, beans, and vegetables, along with many "super foods" prepaid traditionally.

Women in Japan have 80% less breast cancer than women in the USA. We utilize many Japanese culinary and medicinal foods such as miso, umeboshi, tamari, sea vegetables, tofu, and natto in our daily food. These foods are delicious and highly beneficial.

SOY IS GOOD FOR US! THE STUDIES ARE STRONG.
WATCH NEAL BARNARD, MD'S VIDEO:
Is Soy Dangerous? > Neal Barnard, MD

READ OUR ARTICLE WITH LISTS OF HEALTHFUL FOODS
http://www.greatlifeglobal.com/macrobiotics/the-macrobiotics-diet.html
MEET BREAST CANCER SURVIVOR
GAYLE STOLOVE
Gayle is a courageous, insightful, and nothing short of miraculous survivor of Stage IV breast cancer. She is living testimony to the power of a healthy macrobiotically oriented diet and lifestyle. We first met her in 1996, the year that she received her dismal cancer diagnosis.
Destiny brought Gayle to her first consultation with Lino Stanchich. (Here is how Gayle tells it,)
After being told by several professionals in the medical community that she had six months to one year to live, at best, even with all of the available medical treatment that existed, Lino sat down across from her, looked her over, as only he can do, and declared that he felt that she had a very good chance of survival.
That was exactly what Gayle needed to hear, in order to give her immune system the boost that it needed to heal. It was love at first sight between Gayle and Lino. Gayle quickly became one of Lino's most devoted consultation clients and also kept in touch with medical monitoring.
Perhaps a bit deviously, Gayle invited Lino to stay at her home when he was in town seeing his many clients. And in this way, Gayle became fully immersed in Lino's knowledge, as Lino helped Gayle to create a clean, beautiful, toxin-free budding macrobiotic home and kitchen...one in which he could comfortably stay. And eat! Lol.
Several months later, after Lino gave his seal of approval to the macrobiotic quality of Gayle's home and kitchen, Jane joined Lino for a visit, and brought her magical culinary skills to the table. It was the beginning of a beautiful friendship all around, one which has spanned twenty five years and counting.
As Gayle healed, and with her natural affinity for the culinary arts, somehow word got out within the macrobiotic community (and beyond), that she had become very adept at cooking delicious food that possessed super powers for healing. It was the exact food that was healing her in real time.
Gayle was soon on her way to becoming a well known Macrobiotic Chef with a successful macrobiotic quality healing Food Delivery and Personal Chef Service called Wholly Macro. She runs it with her partner and head chef, Jaime Parra. The food is amazing!
Along the way, Gayle has become a respected health counselor and newsletter ~ blog writer as well, drawing deeply from her many real life health challenges and experiences, in order to successfully guide her clients on their own healing paths.
Gayle excels at using Traditional Oriental Medicine and The Five Element Theory, to connect physical manifestations with their deeply embedded emotional roots, in order to release them, and heal.
Gayle is a graduate of the University of Florida, where she became a Registered Nurse (RN.) She is a Licensed Massage Therapist and Shiatsu Therapist and a graduate of the Kushi Institute Macrobiotic Levels Program.
Please find her detailed healing story here, as told in one of her many informative newsletter blogs. And share it with others!
You can read fascinating accounts about how she initially found a non-cancerous breast lump, basically ignored it's warning signal, and then found the life-threatening cancerous lump fifteen years later. You will learn that it is so important to listen to your body. It is full of messages. Within her newsletter, you can read additional fascinating accounts of Gayle's amazing healing journey via deeply devoted macrobiotic and spiritual practices.
And also peruse an authentic and mouthwatering Wholly Macro Menu, that is full of Food With A Purpose, food that is as healthful as it is scrumptious, and is the perfect melding of culinary and medicinal cuisine.
For much more information about all things Wholly Macro, healthy, inspiring, and healing, please visit Gayle's website at www.whollymacrobiotics.com.
THERE IS MUCH WE CAN DO
SELF CARE SUGGESTIONS
Remove your bra at home and avoid sleeping in it.

Gently massage your breasts daily to increase vital circulation.

Get 7-8 hours sleep at night.

Get plenty of fresh air and sunshine each day.

Get regular exercise daily, as recommended.

Use a rebounder to gently bounce your breasts and increase circulation in blood and lymph.
THESE ARE ALSO HIGHLY BENEFICIAL
Acupuncture, Yoga, Massage, Meditation, Relaxation, Spiritual-Faith Practices, Dancing, Singing, Journaling, De-stressing.

Reduce electro-magnetic exposure.

Cultivate a joyful and grateful outlook.
IMPORTANT CANCER TESTING OPTIONS
Each cancer screening method has its reported effectiveness. Yet, no test is 100% accurate nor perfect. Each has reports of either ineffectiveness or risk. It can be quite confounding to say the least. Ultimately, we recommend breast self exams and monitoring by a professional on a regular basis. Research these testing methods well and if need be, get second or third professional opinions. Consider each testing option and monitor regularly. Choose what is best for you.

Opinions of each testing method vary widely. Discuss these options with your counselor, physician, and family. Biopsies and surgery are important to consider if signs of cancer are present. Early detection is crucial so do not wait! If you have signs of breast abnormalities or cancer, please get an examination now. Knowledge is power.
BREAST SELF AWARENESS ONCE A MONTH, AT LEAST
In front of a mirror in good lighting, check your breasts and nipples visually for changes or abnormalities: lumps, puckering, nipple inversion, or discharge. Note any pain, itching, discomfort. Also, practice thorough breast self exams at this time feeling for lumps or abnormalities. See a professional if you have any abnormalities or concern.
PROFESSIONAL CLINICAL BREAST EXAM YEARLY
A physician will perform a thorough breast exam in the office and will discuss any results.
MAMMOGRAM
You will hear and read that mammograms x-rays are essential on a regular yearly basis. You will also hear that they have very concerning and controversial effects. Many cancers have been discovered through mammograms. With the exception of viewing dense breasts, even a small growth can generally be sighted. Lately the frequency of mammograms has been reduced for certain age groups.
THERMOGRAPHY, ULTRASOUND, MRI's are also utilized.
Research these as you find the most thorough and effective testing for your needs and condition. Again, stay healthy and aware.


WATCH FAMED FORMER
CANCER SURGEON

The documentary "FORKS OVER KNIVES" features former cancer surgeon, Caldwell Esselstyn, MD, who performed breast cancer surgeryfor women at the Cleveland Clinic. Dr. Esselstyn began looking for a way to prevent breast cancer and discovered that populations who ate a plant-based diet had an extremely low rate of breast cancer. He resigned from the Cleveland Clinic. Now Esselstyn, his wife, Anne, son, Rip, and daughter, Jane, teach Plant-Based Prevention of Cancer at seminars and online.
COOK UP DELICIOUS FOOD
Food creates our blood, our cells, our organs and nerves...our whole body. Food can be deeply satisfying and life-giving. Eating organic whole plant foods is one of the most vital steps in preventing any cancer. Foods that prevent cancer also help prevent heart disease, stroke, obesity, and many other diseases. Learn recipes and try scrumptious and healing foods from expert chefs and home cooks from videos and books.
YOUR TIME IS VALUABLE
Yes, you are busy. Life is so hectic! Yet, if you think that time spent shopping, cooking, and serving your family fresh, whole food is time consuming… try surviving a disease and see how much time, as well as pain, is involved. The cost and pain of disease is monumental to you, your family, and your nation. Prevention is truly the key!
THE COSTS ARE TREMENDOUS
Overall, Breast Cancer cost the USA $183 BILLION in direct cancer-related health care spending in 2015 — an amount that is projected to increase to $246 BILLION by 2030. – The American Cancer Society
The shocking cost is both in human suffering and monetary stress. Breast Cancer treatments for individuals average, for Stage IV, $130,000. Can we afford to keep spending our valuable resources on illnesses that can be prevented? "An ounce of prevention is worth a pound of cure," as the old saying goes, a cliche... because it is so true!
VALUABLE RESOURCES TO KEEP "ABREAST"
OF A BETTER WAY - SEND TO ANYONE WHO MAY NEED INFORMATION
READING AND VIEWING RECOMMENDATIONS
The Cancer Prevention Diet, Michio Kushi and Alex Jack

The Macrobiotic Path to Total Health, Michio Kushi, Alex Jack

Macrobiotic Wellness, Ed Esko, Alex Jack, Bettina Zumdick

How Not To Die, Michael Greger, MD, Vegan physician

The Cancer Survivor's Guide, Foods That Help You Fight Back!, Neal Barnard, MD (PCRM)

The China Study and Whole, Colin Campbell, Ph.D.



HEALTHY COOKBOOKS
Essential Macrobiotic Recipes, by Lino and Jane Stanchich, Licensed Nutritionists

Go Vegan: A Guide to Delicious, Everyday Food for the Health of Your Family and the Planet, Marlene Watson-Tara

Macro Magic, Sheri DeMaris. Recipes that teens and all the family will love!

Cooking the Whole Foods Way, Christina Pirello, Macrobiotic Cancer Survivor, Emmy-Award Winning TV Host

The Hip Chick's Guide to Macrobiotics, Jessica Porter

One Peaceful World Cookbook, Sachi Kato and Alex Jack

My Beautiful Life, Mina Dobic, Certified Nutritionist, Journalist, Cancer Survivor



DOCUMENTARIES
"1 A Minute" -

Celebrity Cancer Survivors speak out

/ You Tube

Forks Over Knives with Colin Campbell, Ph.D. and Caldwell Esselstyn, MD and many more: Cancer, Diabetes, Virility

Christiane Northrup, MD.

www.DrNorthrup.com

Blog, Videos, Seminars

Game Changers Video - Internet Outlets

The Spirit of Rice, You Tube - Planetary Health with Sheri DeMaris

Cowspiracy, You Tube



FOR FURTHER STUDIES
GOMF/EWC

"Macrobiotics Today" Magazine

International Macrobiotic Institute, (IMI), Ed Esko and Faculty

Planetary Health, Alex Jack Author, Publisher

Macrobiotics America, Cindy and David Briscoe

Strengthening Health Institute, Denny and Susan Waxman

Environmental Working Group •

EWG.org
Jane and Lino's Informative Site

www.greatlifeglobal.com
Michael Greger, MD -

www.NutritionFacts.org
Neal Barnard, MD. www.PCRM.org

T. Colin Campbell, Ph.D. Nutrition Certification Programs
Contact us for further information and details.
Let us keep safe, keep healthy, and keep abreast!

JANE AND LINO STANCHICH
Licensed Nutritionists, Macrobiotic Educators, Authors www.greatlifeglobal.com
SHARE OUR NEWSLETTERS!
Each issue may be forwarded to family and friends by simply using the forward icon. Share empowering articles and inspiration! Go back and read newsletters you may have missed. They are there for you. Read these transformative articles, vital information, humorous anecdotes, wise quotes, videos, and upbeat, lively music. Each of our newsletters is also archived on our website: http://www.greatlifeglobal.com/resources/newsletters.html
UPCOMING GREAT LIFE GLOBAL
NEWSLETTER TOPICS:
• Glycemic Index Chart
• Healing Testimonials
• Lung Disorders and Diet
• Overcoming Asthma
• Managing Hypoglycemia: Feeling "Hangry"
• Healthy, Humane & Delicious Thanksgiving Recipes
• Families Cooking Together
• The False Myth of Chocolate
• Intestinal and Digestive Health
• Healing Depression
• The Power of Walking
• Good Grief: Embracing The Cycles of Life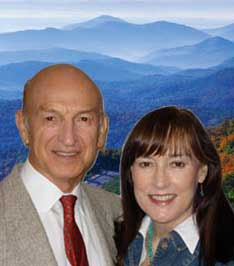 GREAT LIFE GLOBAL


Jane and Lino Stanchich, Licensed Nutritionists and Certified Macrobiotic Counselors and Educators, are available for professional, personalized counseling for individuals, couples, and families...even pets. We provide expert online dietary educational guidance for disease prevention and weight loss, as well as revitalizing exercise recommendations. A four-page Detailed Dietary and Exercise Guideline, our unique Macrobiotic Beginners Manual, books, sea salt, and personalized phone/internet follow-up support are invaluable keystones of our highly effective individualized counseling programs.
Contact us at 828-299-8657 and

This email address is being protected from spambots. You need JavaScript enabled to view it.
Copyright © 2021 Great Life Global
All rights reserved.
You are receiving this email because you opted in at one of our seminars, workshops or on our Great Life Global web site. Thank-you!
Our mailing address is:
Want to change how you receive these emails?
You can
update your preferences
or
unsubscribe from this list
.