THE HARVEST MOON of AUTUMN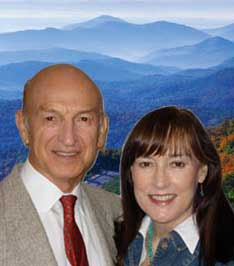 Hello from Jane and Lino!

This week be sure to look for:
The Golden Harvest Moon at Sunset on
Monday, September 20 and
Tuesday, September 21
The Autumnal Equinox,
Wednesday, September 22
The Autumnal Equinox 2021, in the Northern Hemisphere, is the first official day of Autumn. At the Autumnal Equinox, (In Latin, equi means equal and nox means night,) there are 12 hours of daylight and 12 hours of night, creating a balance. The days start getting shorter, and the nights get longer as the Sun crosses the celestial equator going south.
The Autumnal Equinox also means:
"Farewell Summer!" and "Greetings to the Colorful Beauty of Autumn!"

In this newsletter, we will celebrate the Equinox and the Harvest Moon by sharing a classic song by Neil Young, appropriately entitled, "Harvest Moon." It is our #1 favorite slow dance tune, especially nice for an impromptu kitchen dance. When you finish dancing, try our delicious old-fashioned naturally sweetened apple pie recipe: Scrumptious Organic Autumn Apple Pie to celebrate the harvest of life!
HARVESTING AND THE HARVEST MOON
The best time to view the large Harvest Moon is in the eastern sky at sunset, on Monday, September 20 and Tuesday, September 21.

This huge golden moon is called "Harvest Moon" because traditional farmers worldwide used its light to extend their harvest time as they gathered in their many vital grains, along with hay, vegetables, and fruits to store for the winter. This moon is also called "Barley Moon" or " Full Corn Moon" to signify the harvesting of life-giving grains.
Harvest Time is crucial for humankind. In years gone by, a good harvest would mean sustenance for one's family and community, before grocery stores. For up to a month in the early autumn the whole family rose long before dawn and walked to their fields to reap, thresh, and store their crops. Hand harvesting, using hand tools (like an axe or sickle,) and harvesting with machinery are the three harvesting methods. Neighbors would come, stay, and help, then head home with food for their winter needs.

Lino has vivid memories of growing up on his ancestors' farm in Italy and helping with the harvest. During one harvest time when he was a young boy, a huge hail storm ascended fro the mountains and approached his Great Grandfather's farm. Harvesters watched in horror as the massive white cloud headed towards their land, the large icy hail threatening to crush and destroy the crops. Lino's Great Grandfather, Martin, knelt on the ground, raised his arms, and prayed that the storm would turn away and save their crop. Miraculously, the white cloud diminished and evaporated, leaving Lino wide-eyed, their farm safe, and their life-giving harvest preserved.
In all seasons, Lino and I greatly enjoy stepping outdoors to see the moon and breathe fresh air. We gaze at the moon, admiring its face, light, and beauty. With its 29 day cycle, the moon is connected with the movement of the tides and waters of the earth and influences female menstrual, reproductive, and birth cycles. Throughout time, women have honored the moon, meditating and taking " Moon Baths," as they absorb the nocturnal feminine energy of this glowing, enigmatic orb.
We encourage you also to look out or step outdoors at night and quietly observe the moon and the phase that it is in. (We list them below.) Perhaps create a safe place to stand or sit, where you can absorb the moon light through your eyes, allowing the peace of the cool, yin, feminine energy to wash over you. Let the moon, along with your breathing, create greater calmness and relaxation, preparing you for sleep and bringing you a deeper sense of joy as you connect with Nature to gain greater wellness.

THE PHASES OF
THE MOON
AND TRADITIONAL INTERPRETATIONS



NEW MOON: The moon is barely visible.
~ A time to retreat, unplug, contemplate, gather energy for fresh starts and to regain your strength as you recharge.
WAXING CRESCENT MOON: Enlarging in view, as a thin sliver.
~ A time for new beginnings, to set intentions, plant desires, make plans to fulfill your goals.
FIRST QUARTER MOON: Visible as a half moon.
~ Keep a journal to state your goals and begin achieving them. Be flexible and stay calm.
WAXING GIBBOUS MOON: Enlarging more.
~ Refine and adjust your plans. Make changes as required. Re-evaluate calmly as needed.
FULL MOON: Complete vibrant light and strong visibility. Gorgeous!
~ A time of greater passions, frivolity, amour. Emotions may run high. Keep on course to achieve your goals.
WANING GIBBOUS MOON: Decreasing in size.
~ Feel love and gratitude as you achieve your goals and have more to give to others.
LAST QUARTER MOON: Visible as a bright half moon.
~ A time of release of both emotional and physical excess you no longer need. Consider new directions and goals.
WANING CRESCENT MOON: Again, a thin sliver of moonlight just before another new moon.
~ Rest, recuperate, evaluate your progress and make necessary changes. Prepare for a new cycle and accomplishments.
MUSIC:
HARVEST MOON
by Neil Young
Take a break and waltz around your house.
Click on this link >
SCRUMPTIOUS ORGANIC AUTUMN APPLE PIE
© Jane Quincannon Stanchich
Enjoy this sweet, natural pie made with America's favorite fruit. I like to use organic Gala, Red Delicious, or Granny Smith apples. The natural, unrefined sweeteners and whole grain crust make this pie nutritious as well as delicious. For best results, chill all crust ingredients for one hour prior to mixing. I provide very detailed step-by-step instructions.
PIE CRUST
Preheat oven to 375 degrees.
3 cups gluten free baking flour or whole wheat pastry flour, sifted
One pinch sea salt
1/2 cup unrefined sunflower oil
4 Tablespoons cold apple juice
4 Tablespoons 100 % maple syrup (amber is best)

• Oil one 9-inch pie pan.
• Refrigerate all crust ingredients for one hour prior to baking time. This make a lighter flakier crust.
• Place sifted flour in a large metal mixing bowl.
• Sift in salt and mix well.
• Drizzle in cold oil, juice, and maple syrup. Quickly mix with pastry cutter or fork, briefly, just until ingredients are mixed and dough is "pebbly" in texture. Do not over-mix.
• Form dough into two balls.
• Wrap one ball and place in refrigerator.
• Place a sheet of parchment or plastic wrap on the counter.
• Set one ball of crust on the wrap.
• Place a second sheet of parchment or plastic wrap over the crust.
• With a rolling pen, roll out crust to overlap the edges of a 9-inch pie pan.
• Remove top wrap.
• Set the crust carefully into the pie pan. Let crust fall over the edge.
• Flute the edges decoratively and/or cut off any excess crust.
• Place pie pan in the refrigerator for 15 minutes.
• Prick bottom of crust a few times with a fork.
• Bake for 8 minutes, remove and let cool.
• Prepare filling and second crust.
FILLING
6 cups slices of cored, peeled, and thinly sliced apples
Juice of one half lemon
2 pinches sea salt
1/4 teaspoon cinnamon
2 Tablespoons non-gluten baking flour or whole wheat pastry flour
1/4 cup brown rice syrup
1 teaspoon natural vanilla
1 Tablespoon 100 % maple syrup
• Place sliced apples in large mixing bowl.
• Squeeze on lemon juice and mix well.
• In a second bowl, mix the salt, cinnamon, and flour.
• Pour on apples and stir gently.
• Stir in the syrups and vanilla.
• Place apple filling mixture flatly and evenly in pre-baked cooled bottom crust. Fan out the apple slices.
SECOND CRUST
• Remove second / top crust from the refrigerator.
• Roll out as you did first crust.
• Remove top plastic wrap.
• Cut out small slits (or shapes) on this top crust to allow air to escape.
• Place top crust over the apples in pie pan. Trim off excess crust.
• Crimp edges to join two crusts.
• You may decorate the pie by "gluing" the cutouts to the top of the crust with maple syrup (not over air holes.)
• Brush the top crust with a mixture of 2 Tablespoons maple syrup and 1 Tablespoon water to glaze the top crust. Set in refrigerator for 30 minutes before baking.
BAKE
• Place filled pie pan on top of a large baking sheet to catch spills.
• Reduce oven heat to 350 degrees.
• Bake pie for 35 to 40 minutes or until filling bubbles gently and crust is light brown.
• Let pie cool thoroughly before slicing and serving.
Serving Suggestion for extra A La Mode Decadence: Serve with a scoop of Vanilla Vegan Frozen Dessert or Tofu-Almond Cream.
YOU CAN MAKE JANE'S TERRIFIC TOFU TURKEY FOR THANKSGIVING!
It is fun and so delicious! People love it! And all the turkeys will love you for it!
The whole family will delight in this large, yummy centerpiece of your holiday table.
It feeds up to 20 people or can provide lots of scrumptious leftovers if fewer.
After you order, Jane will email gravy and stuffing instructions. Below are options for the video and Jane's wonderful holiday cookbook.
DVD: Contact: This email address is being protected from spambots. You need JavaScript enabled to view it.
DIGITAL DOWNLOAD >
HEALTHY HOLIDAY COOKBOOK
Cook Delicious Soups, Mushroom Gravy, Stuffing, Colorful Veggies, Cranberry Sauce, Desserts and much more!)
UPCOMING NEWSLETTER TOPICS
The Natural Solutions for Diabetes
You Can Overcome Hypoglycemia
Lung Health • Preventing Lung Disease
Sweet Desserts to Delight
Healthy Digestion and Elimination
A Proven Cure of Life-Threatening Intestinal Disease
A Conquering Breast Cancer Testimonial
How Death Teaches Us to Live: A Spiritual Journey
Delicious Tofu Turkey Step-by-Step Download
The Chocolate Myth
Our newsletters are archived on our website by date and title. Each one has many articles, so peruse them at your leisure at this link:
http://www.greatlifeglobal.com/resources/newsletters.html
Thanks to my Genius Team: Debi Athos, Tech Artist and Leslie Simon, Editor Extraordinaire! Love you both!
COACHING AND CONSULTATIONS


Jane and Lino Stanchich, Licensed Nutritionists and Certified Macrobiotic Counselors and Educators, are available for professional personalized counseling for individuals, couples, and families...even pets. We provide expert online dietary educational guidance for disease prevention and weight loss, as well as expert exercise recommendations. A four-page Detailed Dietary and Exercise Guideline, our unique Macrobiotic Beginners Manual, books, sea salt, and personalized phone/internet follow-up support are invaluable keystones of our highly effective individualized counseling programs.
Contact us at 828-299-8657 and www.greatlifeglobal.com
Copyright © 2021 Great Life Global
All rights reserved.
You are receiving this email because you opted in at one of our seminars, workshops or on our Great Life Global web site. Thank-you!
Our mailing address is:
Want to change how you receive these emails?
You can
update your preferences
or
unsubscribe from this list
.