We remember and honor all who courageously served The United States in the past and now serve Americans with justice and truth for the good of all.
Spring into action and enjoy our newsletter with these:
•

"LOVE YOUR LIVER-RELIEVE YOUR ANGER"
•

COOKING FOR WARM WEATHER WELLNESS
•

GREENS, GLORIOUS GREENS - DELICIOUS RECIPES • NORI ROLLS
Learn how to make dark leafy greens taste scrumptious!
•

TRY CHEF TOM ATHOS'S FAMOUS MISO SALAD DRESSING RECIPE


•

KALE SOUP

BY CAROL LOURO - BOOK REVIEW AND CONTEST PLUS
THE AUTHOR'S CLASSIC PORTUGUESE KALE SOUP RECIPE
•

ALICE SHIRO IS A WINNER OF JOHNNY'S SELECTED SEEDS PRIZE!
What a gal! What a garden! Take a look!


•

ONLINE MACROBIOTIC SUMMER CONFERENCE INFORMATION
Enjoy the beauty and vital energy of Springtime!
Stay Safe and Be Well ~ Jane and Lino
SPRINGTIME COOKING
LIGHTER, FRESHER FOODS CREATE NEW VITALITY!
© Jane Q. Stanchich, Licensed Nutritionist, Macrobiotic Educator

Every season has a special energy and our food should reflect that. Just as we change clothing, we adjust cooking methods and ingredients seasonally to bring fresh, vibrant health to our body and mind. We can cook to create more warmth or coolness, vitality or calm, and a healthier balance of physical and mental conditions. Traditionally, in the Spring, people around the world naturally eat to cleanse their blood from Winter's heavier, warming foods. Also, many religions teach the importance of Springtime fasting.

Learning how to cook for different seasons and conditions is an exciting and powerful way to provide greater health and well being for your family. In the Springtime, we are moving away from the cold Winter and we can lighten up! We may be drawn to eat more vegan/vegetarian meals with fewer oily, salty, and heavy preparations.

Spring is a time when farmers' markets display fresh vegetables, especially garden greens (see our delicious recipes!) The macrobiotic diet selects these mineral-rich and vitamin-rich foods that both cleanse and strengthen our blood. See our article below on the importance of dark leafy greens!

In the Spring, we focus on healing the Liver and Gall Bladder. These organs influence the health of our eyes, the emotion of anger, our hormones, skin, blood sugar, reproduction, and much more. They are essential to our overall health, performing hundreds of vital functions integral to our total physical and emotional well being.

Be sure to read the following, highly detailed, and informative article on the Liver in this newsletter. You will learn which specific whole grains, beans, vegetables, sea vegetables, fruits, and teas nourish our body and mind during the Spring, with a focus on Liver and Gall Bladder wellness.

Read the following article with Greens Cooking Tips and Recipes.
Happy, Healthy Spring! ~ JANE
LOVE YOUR LIVER - HEAL YOUR TEMPER


© Jane and Lino Stanchich, Licensed Nutritionists, Macrobiotic Educators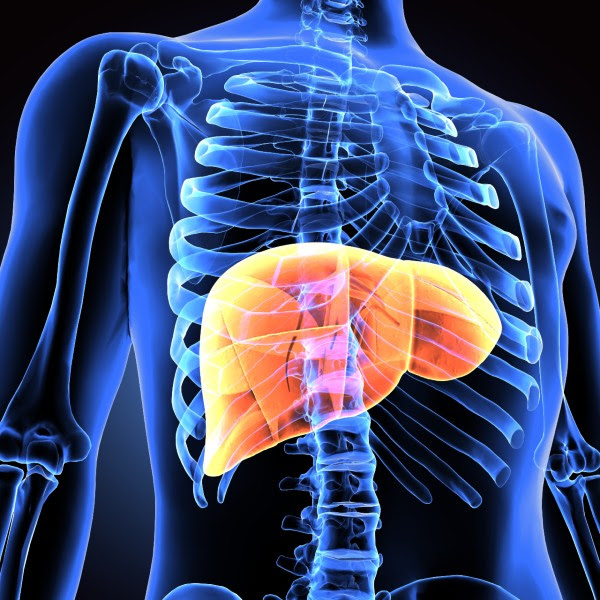 In each season and time of day, specific organs in our body require our concerted attention, care, and healing, as taught in the ancient Five Transformations of Energy and Macrobiotics. In the Spring and Morning, our liver and its partner, gall bladder, become our focus.

The liver, our second largest organ, is called "The General of the Body," and, with our gall bladder, they are known are the body's "Environmental Protection Agency" performing 500 vital functions, including detoxification and digestion.

"Fatty Liver" has become a common malady in the world today, as obesity increases. Liver cancer has tripled since 1980.

Harvard Health

reports that over a million Americans have their gall bladder removed each year. The liver affects our Anger/Patience, Eye Sight, Hormones, Reproduction, Skin, and Blood Sugar, along with hundreds of other vital functions.



Read our comprehensive article about the liver and gall bladder at the following link.

Eye-opening details on dietary and lifestyle recommendations are included. Learn how to understand, respect, and care for these extraordinarily important organs.

Read more…
A LOVELY DAY! ENJOY THE SONG!



Here is a great WAKE-UP Liver/Gall Bladder Song to get you rocking with positive feelings anytime! Enjoy the singing of Bill Withers plus appearances by the funny animals from the film, "The Secret Life of Pets"

CLICK HERE >
GREENS, GLORIOUS GREENS!

© Jane and Lino Stanchich



If you eat greens you can add 11 years to your life.


– John Robbins

If you don't eat green vegetables, you better live near a hospital. – Dr. Joel Furman, MD




Here is Lino in the garden we planted for his mother.

America's latest food fad is GREENS! We each grew up eating greens almost daily. In Italy, Lino enjoyed arugula, parsley, and rapini from his family's farm. Jane's collard greens are a staple in the South. Families were always cooking up large pots full, called "a mess of greens." When we began to study and practice macrobiotics decades ago, we were amazed at the emphasis on Dark Leafy Greens! They were served at literally every macrobiotic meal, even breakfast! We were frequently taught about the benefits of greens in lectures, cooking classes, and consultations and how they nourish the liver and gallbladder, as they strengthen and detoxify the body.

Fact:

One cup of cooked collard greens has more calcium that one cup of whole milk!

Famous doctors are now highly recommending mineral-rich greens for the brain and overall health. A Harvard study claims that every serving of greens enhances your health. Greens are proven to help prevent breast cancer, dementia, and heart disease. They are a top preventive nutrient for osteoporosis. No food is better to strengthen and detox the blood with chlorophyll and to fortify the bones, teeth, and nerves, preventing anxiety and nervous disorders.

Thankfully we love greens, but not everyone does. Dark leafy greens such as kale, collards, mustard greens, bok choy, and broccoli are so healthy for us, yet

many people just can't choke them down.

We have cooked for so many students in our seminars and conferences that we had to learn how to make greens palatable for the general public.

See our delicious recipes below.

We usually have one plain greens dish in the meal. We also add greens to soups, grains, sautéed vegetables, and to fancier sushi and wraps.

See Chef Tom's scrumptious sauce recipe below.



In this newsletter we share with you several recipes for great greens, but first here are IMPORTANT GREENS COOKING TIPS:


1.

Grow, buy, and eat the freshest organic greens possible.
2.

Rinse greens well, three times at least. Submerge them in water to wash away any grit. Always save and eat the stems - cook more or use in soups.
3.

Cook enough greens for the day. They reduce in cooking, so learn how much you need in one day.
4.

To make greens more tasty and reduce any bitter flavor, cook them with thinly sliced onion, leeks, mushrooms, carrots or small squares of sweet potatoes. Add more hard vegetables to the water first to cook properly.
5.

Generally, serve greens low salt or salt-free (boiled or steamed) for a lighter dish that supports the liver.
6.

Cook greens until they are tender to the bite, yet still bright green. Rinse them in cool water to stop cooking. Drain.
7.

To enhance absorption of calcium and iron, squeeze citrus or drops of vinegar on top after cooking.
8.

Try cooking two or three greens together for variety of color and flavors.


9.

Keep high-iron and vitamin C parsley in your kitchen frequently. We trim the stems and set in a glass of spring water. Use liberally as a garnish.


10.

Occasionally, sauté greens with onions in olive oil and a small dash of tamari or umeboshi vinegar.


11.

Add a small amount of wild greens such nettles, purslane, or dandelion. We recently tried amaranth greens, soft and yummy!


12.

Micro-greens and sprouts are also great ways to each healthy greens.
Teach the kids how to make them. It's fun! Enjoy your greens your way, and also try them plain and simple. Greens mean "Good Luck!"

Chef Tom's Miso Dressing
For a special treat, drizzle on

Chef Tom's addictive Miso Dressing

made with sweet white or mellow white miso.

PRINTABLE RECIPE HERE

>

Chef Tom has been cooking natural foods for over 50 years. He cooked in natural restaurants across the USA, including the East West Cookery in New York City, 7th Inn in Boston, The Unicorn in Miami and his own restaurant The Garden Cookery in Maine before moving his family to the beautiful city of Asheville, North Carolina. Tom and his wife, Debi, founded Natural Lifestyle Supplies and Organicfest.
YOU WILL LOVE THESE GREENS RECIPES!

1. Greens Medley with Calcium-Rich Sesame Seeds - RECIPE HERE >
2. Kale Soup by Carol Louro from her book, Kale Soup - RECIPE HERE >
3. Glorious Green Nori Rolls - RECIPE HERE >
BOOK REVIEW and BOOK CONTEST:

KALE SOUP: My Journey from
Music to Macrobiotics




by Carol Louro



In KALE SOUP, Carol Louro, a dedicated and inspiring macrobiotic teacher and cancer survivor, shares remarkable stories of her family, beloved friendships, her healing and heritage with humor and humility. Learn how music flowed in Carol's life through her father, Lionel, a professional musician.

As a child, Carol's compassion grew as she met concentration camp survivors in the music industry. Lionel cured a life threatening kidney disease with the help of the macrobiotic diet prepared by his dedicated wife, Sara, Carol's mother. The parents introduced Carol to revered macrobiotic educators and authors Michio and Aveline Kushi, who later guided Carol through her own cancer recovery.

Read KALE SOUP for the inspiring and dramatic healing stories of Carol's family and students, and about her many macrobiotic colleagues, including Lino. Carol taught macrobiotic cooking classes for thirty-eight years in her New Bedford, MA kitchen, with her dear husband, Joe, every Thursday afternoon, as well as Monday and Wednesday evenings. This clearly reveals Carol's dedication to and belief in the healing powers of foods and her love for people. This book is inspiring, entertaining, and deeply meaningful. You may get ordering information by emailing us at

This email address is being protected from spambots. You need JavaScript enabled to view it.



Prepare Carol's many delicious recipes presented in this special book. Carol's own treasured Portuguese Kale Soup, enjoyed almost daily in Portugal, is shared in our newsletter recipe section above. It is scrumptious! Recipe here…



WIN A FREE COPY OF CAROL'S BOOK, KALE SOUP!


Email us your favorite way to prepare greens or send a recipe to:

This email address is being protected from spambots. You need JavaScript enabled to view it.


We will draw two winners who will each receive a free copy of Carol Louro's book, KALE SOUP. You are sure to enjoy it!
THE WINNER OF JOHNNY'S SELECTED SEEDS
ALICE SHIRO of HONOLULU, HAWAII

ALICE WRITES…In this picture I have strawflowers, statice, kale, leaf broccoli, celosia, geranium, iris, gladiolus, and beans: kidney, fava, cannellini, and pinto. The other picture is showing corn seedlings. I am getting carried away!

The plants are starting to feel Spring's energy, so my garden of corn and flowers: dahlias, zinnias, lilies, cosmos, etc., are just starting to sprout! I am excited to receive more seeds to plant. I try not to plant too many vegetables because I can only eat so much. I try to share with my neighbors, but sometimes its hard to find someone who knows what kale is and how to cook it, or even bitter melon!

I have enjoyed

Johnny's Selected Seeds

and have been buying their seeds for many years! Rob of Johnny's and Lino have had a good thing going in helping to sustain our earth organically all these years! Lino has lived such a healthy and long storied life! It was indeed a nice surprise to know that Lino was somehow connected to this well-known seed company!

I hope that Johnny's will be in business for another generation! I think they have been overwhelmed with so many requests for seeds! I grow many vegetables in my garden in Hawaii and look forward to growing and harvesting the vegetables from the new seeds that I have won. Thank you very much.
– Alice Shiro

CONGRATULATIONS ALICE! THANK YOU TO ALL ENTRANTS, TO JOHNNY'S SELECTED SEED COMPANY AND ALL GARDENERS!
LAUGHTER IS THE BEST MEDICINE!
WIN OUR EBOOK!

OUR SUMMER GREAT LIFE GLOBAL NEWSLETTER AND CONTEST!
WIN THE E-BOOK, "LAUGHTER FOR HEALTH AND HAPPINESS"
by Jane and Lino Stanchich.
LAUGHTER

IS

THE BEST MEDICINE!!!
Learn how laughter is extremely healthy for body and mind. Discover tips on how to bring laughter into your life, home, and work place each day. Which foods make you a sour puss and which add joy of life? Read great quotes from wise laughers too. Inspiring and fun...and healthy!

Send us a list of your Five Favorite Comedy Films/Videos by June 20 to:


This email address is being protected from spambots. You need JavaScript enabled to view it.

.

We will draw two winners and send each a copy of our popular e-book about the healing benefits of laughter!
Get your comedy list in now and Good Luck! See you in the Funny Papers!
~ JANE AND LINO
WINNER of BACK to the CUTTING BOARD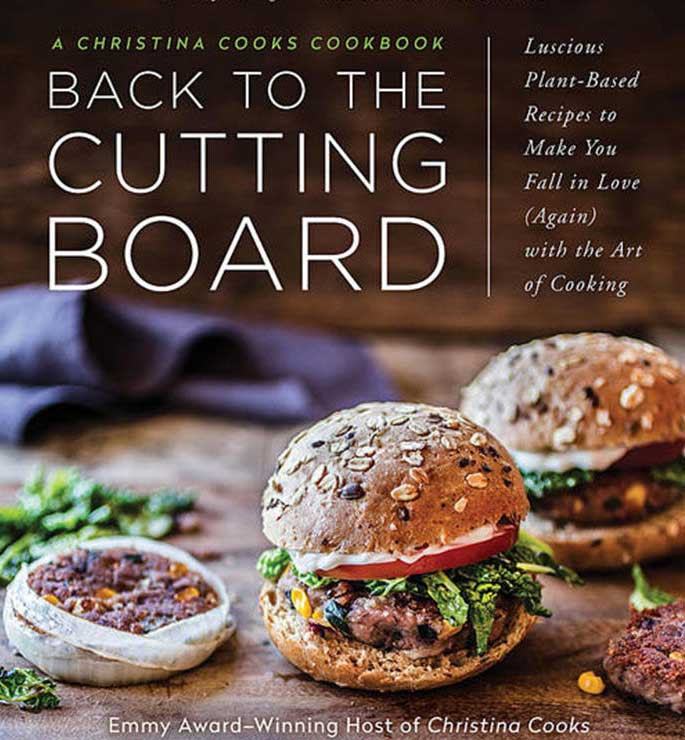 Congratulations to Lily Cascio of the Asheville, NC area, the winner of
Christina Pirello's latest book,

BACK TO THE CUTTING BOARD.
Her name was selected through

Natural Lifestyle Online Market based here in Asheville.

Lily writes:
I'm thrilled that I won the book

Back to the Cutting Board!

I have a couple of other books by Christina Pirello and have taken a few live classes from her years ago. She is always an inspiration and I look forward very much to the new recipes! Thank you so very much! I always enjoy your newsletters and find them very thoughtful and well written.
JOIN the Exciting Macrobiotic Online
Summer Conference
Planetary Health
July 21-25, 2021
• International Teachers • Cooking Classes • Yoga • Wellness
Discounts May Apply and Books Sent Upon Registration

To see the Schedule and to Register:
www.macrobioticsummerconference.com
UPCOMING TOPICS FOR OUR FUTURE
EXCITING NEWSLETTERS



•

You Gotta Have Heart…Achieving Greater Heart Health


•

A Sensational Summer Picnic


•

Laughter Therapy for the Health of It


•

Finding Greater Happiness in Life


•

Cornbread and Polenta Recipes


•

Natural Pest Control for Your Yard


•

A Fun Fourth of July Picnic

Thank you to my special pals, Leslie for your super editing and Debi in pulling this newsletter together in her genius methods!

Jane and Lino Stanchich, Licensed Nutritionists and Macrobiotic Educators, are available by appointment for macrobiotic dietary and lifestyle counseling, literature, questions, and professional assistance.
Email

ljstanchich@mindspring.com

or phone 828-299-8657.
Visit their website:

www.greatlifeglobal.com

for abundant information!
Copyright © 2021 Great Life Global
All rights reserved.
You are receiving this email because you opted in at one of our seminars, workshops or on our Great Life Global web site. Thank-you!
Our mailing address is:
Want to change how you receive these emails?
You can
update your preferences
or
unsubscribe from this list
.